The economic and public health challenges we face are significant, but they are no match for the strength, compassion, and creativity of Riverside County's residents. I'm working hard every day as your representative in the State Assembly to protect public health and help our businesses and workers recover. As Chair of the State Assembly's Jobs Committee, I'm helping lead our economic recovery.
I will keep fighting to get things done for working families in Riverside County, and serve as an independent and effective advocate for our region in the State Assembly. I would be honored to earn your vote.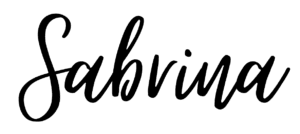 ---
Sabrina Cervantes understands that to get out of this crisis, we need to address the pandemic, the economy, and all the new challenges we're facing. As Chair of the Assembly's Job Committee, Sabrina has already delivered results related to healthcare, job training, and direct assistance for local businesses.
STRENGTHENING RIVERSIDE COUNTY'S ECONOMY
As Chair of the State Assembly's Committee on Jobs and Economic Development, Sabrina Cervantes is helping lead our economic recovery and working with local businesses to create new jobs. During her first term in the Assembly, She has proven herself to be a responsive and effective advocate for local employers. Sabrina introduced legislation to expand access to tax breaks for local businesses, and she authored a bill, which was signed and chaptered into law, to help small businesses get loans so that they can comply with the Americans with Disabilities Act (ADA).
As our State Assemblymember, Sabrina is working to:
-Support local employers, protect small businesses from tax increases, and promote entrepreneurism.
-Invest in clean energy technology in order to create good-paying green jobs.
-Expand access to college and job-training programs to ensure our workforce can meet the demands of the economy.
FULLY FUNDING PUBLIC SCHOOLS
Sabrina Cervantes is strongly supported by local teachers because she is fighting to fully fund our system of public education and ensure our local school districts are receiving their fair share of education dollars. The state budget that Sabrina helped negotiate last year includes historic investments in early childhood care and education programs, along with new funding for online educational resources and career pathways programs.
REDUCING TRAFFIC
Sabrina Cervantes understands that commuters are losing too much time each day sitting in gridlock. That is why she fought to secure over $427 million in new funding for transportation projects in our district that will reduce traffic and make our roads, bridges, and freeways safer.
HELPING VETERANS SUCCEED
Sabrina Cervantes currently serves as Chair of the State Assembly's Select Committee on Veteran Employment and Education. In this role, she works with leaders from both sides of the aisle to expand access to college and job-training programs for California veterans. Sabrina comes from a family with a long tradition of military service, which dates back to World War II.
Over her first term in the State Assembly, Sabrina has already delivered for our veterans by working to:
-Secure $2 million in funding to build a Veterans Resource Center at Norco College.
-Create a new certification process for veteran service providers to ensure the brave men and women who have served our country are receiving effective services.
-Author legislation to make it easier for military spouses, who often have to move between states, to become credentialed teachers in California.
-Expand access to veteran-specific job-training programs and worked with local businesses to incentivize the hiring of veterans.
-Improve coordination between state and county agencies related to reducing homelessness among veterans and supported new funding for veteran-specific housing projects.
-Destigmatize and fund mental health counseling services for veterans.
KEEPING NEIGHBORHOODS SAFE
Sabrina Cervantes knows that nothing is more important than keeping our families and neighborhoods safe. As our State Assemblymember, she has authored or co-authored legislation to:
-Give law enforcement more tools to prosecute and deter vehicle break-ins.
-Make it a felony to contact minors over the internet for the purpose of engaging in human trafficking.
-Expedite the process of prosecuting serial perpetrators of sexual battery and statutory rape.
-Crackdown on organized retail theft by closing a loophole to make it a felony.
-Protect victims of domestic violence and give law enforcement more power to track domestic violence incidents involving strangulation.
-Increase access to rape victim counselors at institutions of higher learning.